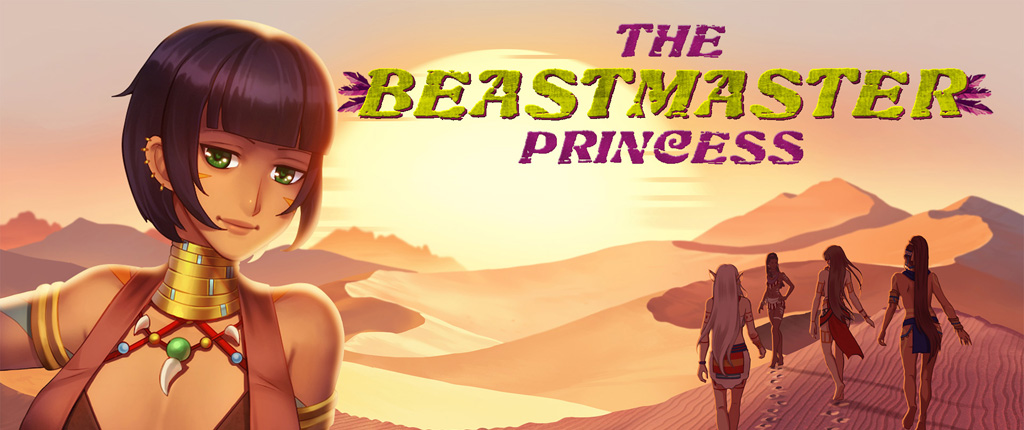 The Beastmaster Princess
A downloadable game for Windows and Linux
This is the story of Kunya, the child of Chief Goro, leader of the Desert Snakes tribe. Kunya is a formidable warrior and a future warchief.
But even the most formidable need allies.
Kunya can count on Luna's motherly cures. There isn't a single thing the shaman can't fix with her potions.
On the battlefield, there's no better ally than Takara.
Brave and hot-headed, she's always looking to gain more fame and recognition so that her name will be remembered by future generations.
Though older than the others, Manila is no less dangerous in a fight.
She may be a lone wolf, but she's always willing to share her wisdom and experience.
With Lyara about to marry an elven prince, the tribe is in disorder.
As a half-elf abandoned in the desert as a child, she has always struggled to fit in with the other nomads despite being adopted as Goro's daughter.
Perhaps this marriage can return her to her elven roots.
Unfortunately, events conspire against this union. As Prince Merril travels to meet Lyara, his caravan is assaulted by dark elves and he is nowhere to be found in the aftermath.
Now it's up to Kunya and the others to track him down. They'll face numerous dangers, using force and cunning to overcome them. In doing so, perhaps Kunya will discover love along with the hidden power of Lyara, the beastmaster princess.
Optional Adult Content
The game features optional sexy outfits, and will also offer full nudity (both character sprites and CG scenes). You can change those settings in the options screen.

The game CGs will feature beautiful hand painted artwork, more detailed than the usual cell-shading coloring style found in other games:
Purchase
In order to download this game you must purchase it at or above the minimum price of $14.99 USD. Your purchase comes with a Steam key. You will get access to the following files:
the-beastmaster-princess-win-osx-linux.zip
178 MB
TheBeastmasterPrincess_OST_Wallpapers.zip
63 MB
if you pay $19.98 USD or more
Comments
Log in with itch.io to leave a comment.
There seems to be a minor glitch. I got Lyara's romance ending, but the gallery scene didn't unlock.
Looks good! Will it also release on steam?
Yes likely next month, but in adult-only category, so if you're from Germany or other banned countries, it's best to buy it on itchio (you also get a Steam key that you can redeem).