Not sure where to do this, so I'll do it here.
In my first time playing the game I came across a situation where I managed to set all of Damien's attributes to zero. I first noticed this when you recruit everyone right at the start and it gives them all a level. For some reason, Damien's stats there were zero (or clicking reset set them to zero, I no longer remember which).
I remember struggling with the reset and clear commands, but that might've been because I was new to the game.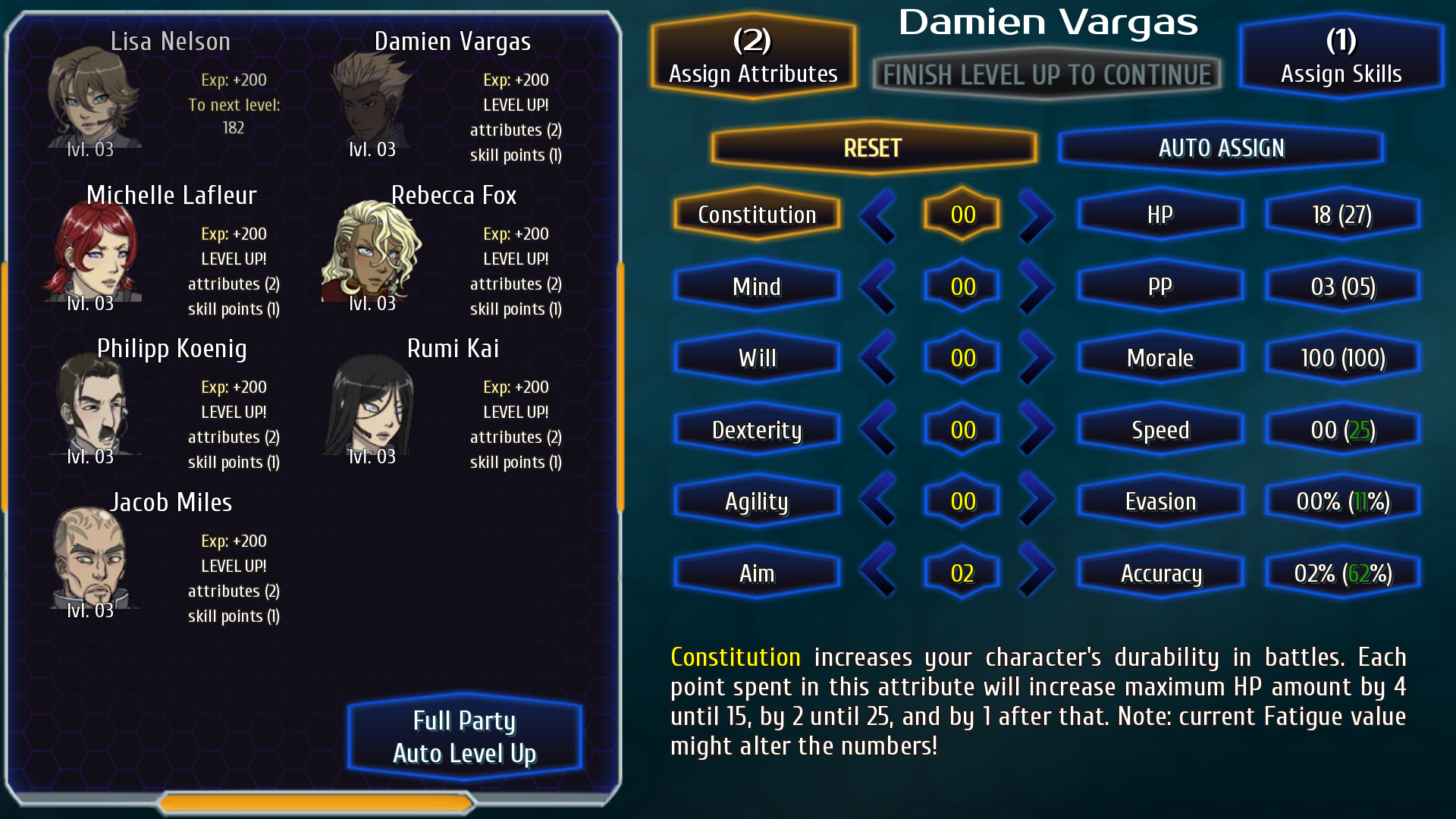 Those 2 aim there were probably what I gave them in the previous level-up.

I was just testing out the game here, and I did Empire Lisa. This version of the game, hence why I posted it here.

I have no saves of this outside one way past the point where the stats got set to zero.
In short, if you feel you might know where to look, maybe there was something odd here. Otherwise, just assume I set them all to zero at the gym and then left like that by accident.